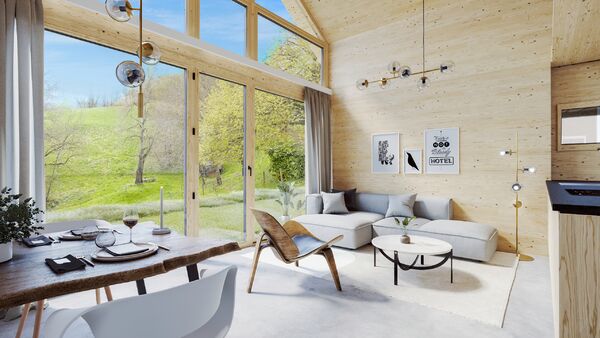 Situation
Dreamy panorama and sunshine
The Orée des bois project owes its evocative name to its perfect placement in the heart of the village, on the edge of a verdant forest and agricultural zone. Boasting exceptional unobstructed views of the surrounding green spaces, the property is in a dominant position. It is bathed in magnificent light, thanks to an optimal orientation that allows for total sunshine. The perfect combination of nature's calm and an enchanting setting.
 
City center amenities and offers: why choose ?
L'Orée de bois is also very close to small shops, the post office and the bank : all within walking distance. The A12 freeway and the Avry-sur-Matran and Villars-sur-Glâne junctions, as well as the town's shopping centers, can be reached by car in 4 minutes.  With a bus stop opposite the property, it's clear that L'Orée des bois makes all the connections, via public transport that serves Fribourg SBB Station.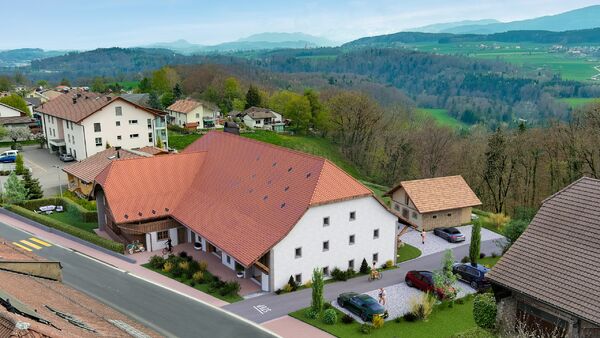 Municipality
Authenticity and charm in the heart of the Fribourg region  
Located 8 km from Fribourg, Posieux is an exceptional place to live in the commune of Hauterive. It boasts a rich historical heritage, such as its many chapels and its famous Hauterive Abbey, as well as modern infrastructures, such as a new school, a beautiful sports center and a large number of premises made available to the local cultural and social life.
 
An idyllic living environment close to nature and the city
Synonymous with calm and peace, nature, omnipresent here, offers a remarkable quality of life. The forest offers a wealth of opportunities for walking, via footpaths, parcours vita and hiking trails. Cycling is also one of the many sporting activities available here. With an elementary school in the middle of the village, public transport and small shops, Posieux lacks nothing for the well-being of its inhabitants.